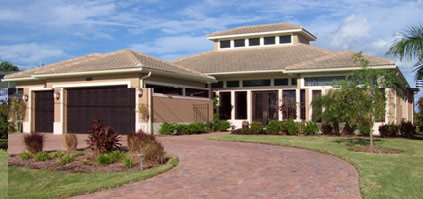 Building Unique and Luxurious
Yet Affordable Homes
In addition to buying, selling and leasing real estate, our partner company, Blue Sky Builders of SWFL, builds elegant homes and offers remodeling services for your needs. Our properties are known for their unique designs, clean lines, and classic look with a hint of "Frank Lloyd Wright" flair.
More Than 40 Years of Experience
Prior to relocating to Florida, we spent many years building custom homes in the Chicagoland area. This gave us the knowledge and experience to expand our custom home building business. From remodeling an existing property to starting a new construction, we have you covered.
Al and Donna are both licensed real estate brokers who want to design and build homes that appeal to the consumer. They thrive on personal service and hard work, and they make sure their clients have a memorable experience from start to finish.
Get in touch with us for more information about our services. We look forward to hearing from you!